Discover more from Big Discourse Energy
Picture me bloggin
Self-Quarantined at The Movies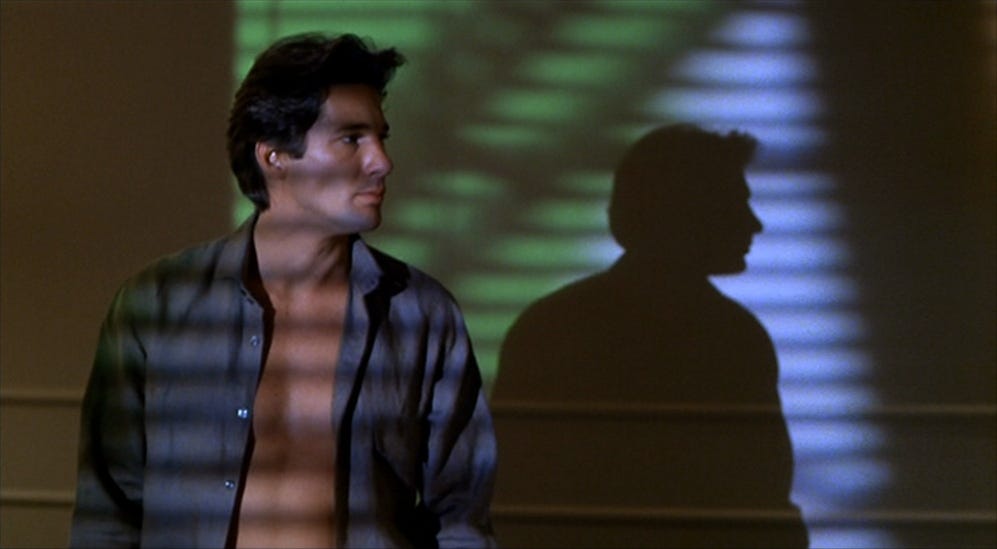 Coronavirus seems pretty terrifying in theory. It's worrying that we've reached the point where we all have to separate ourselves from one another and canceled major events. "As an introvert" this should be fun in theory but it's actually not good for any of us to be cut off from each other. People have gone crazy for less.
Movies make for a fun distraction from the chaos taking place around us. Criterion has a strong collection of Paul Schrader movies. American Gigolo, Hardcore, Patty Hearst, Auto-Focus, and others, Schrader has an inspired and often discomforting ability to really tap into the grimy, ugly centers of the human experience. His characters tend to have the veneer of wholesomeness and family values, or otherwise see themselves as uniquely qualified to act as savior or providers of a good that the earth needs. The biggest draw of these movies for me is remembering a time when movies were interested in capturing the underbelly and the vices that have constantly been our undoing. Even the gritty movies kinda look like Disney World these days.
Another movie to check out is Kathleen Collins' 1982 film Losing Ground. A quiet, small budget adult drama about a philosophy professor (Seret Scott) who acts in a student film to find the release, pleasure, and attention she's not receiving at home from her artist husband. It's a very endearing little film that notably features writer-director Bill Gunn as the sleazy, typical dirtbag artist husband.
Gunn in another lifetime probably should've been the black Dennis Hopper: making radical movies that were alive, provocative, and embodying of a specific time in black culture; addressing things from jazz to the black church to addiction to class. The most "successful" of his productions is 1973's Ganja and Hess, which is wildly original and brilliant in all the ideas it has going for it. The fact remains though that he should've made a lot more movies and with better budgets.
Under our new quarantine prison I'm sure to have a lot more thoughts and movies or music to recommend. Here's to getting through this hell together.