Discover more from Big Discourse Energy
Picture me bloggin
Kyrie Tried To Tell Us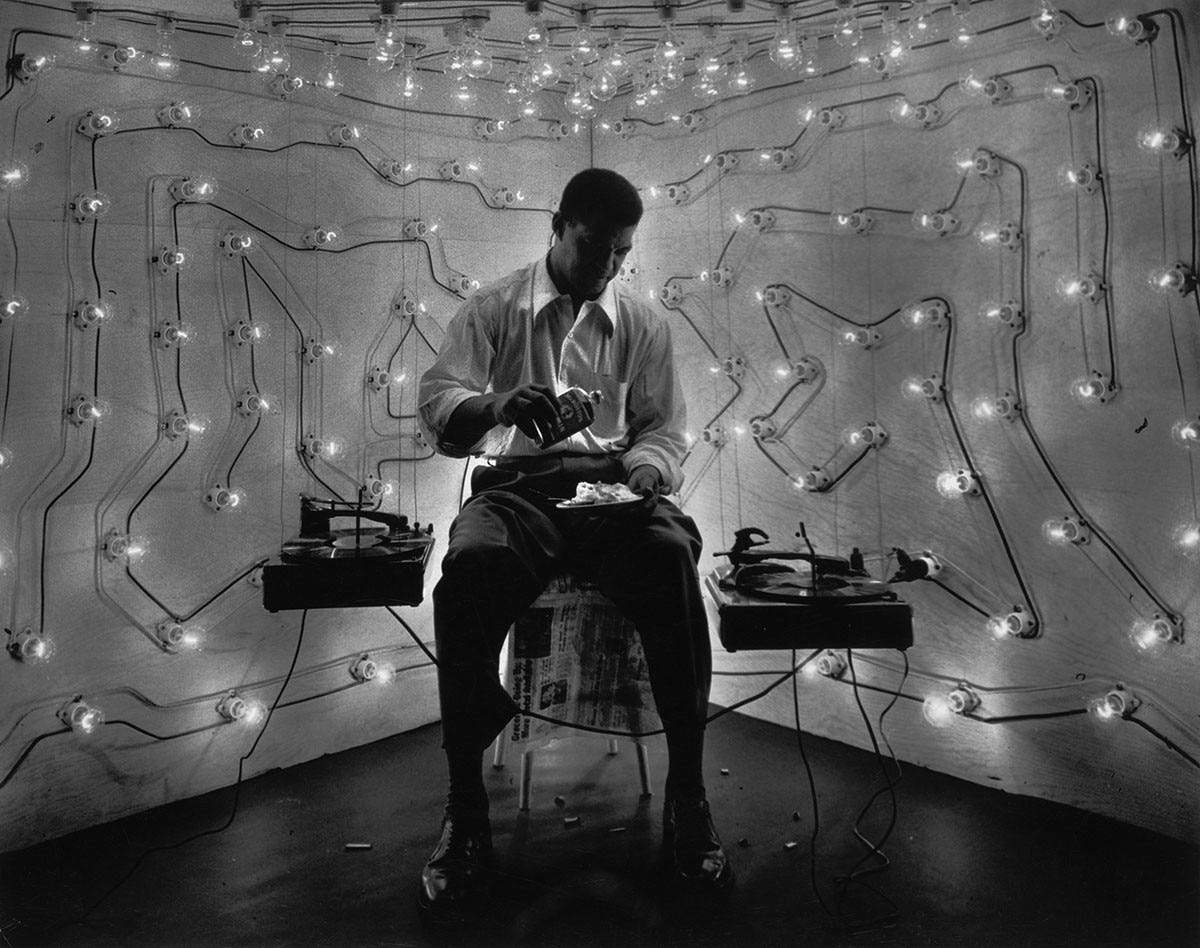 It's raining. It's been raining or cloudy a lot the last few weeks but that's hurricane season in the south. The gray skies bring my mood down but so does most things. I'd give anything not to think so much.

When you have nothing but time, it's amazing how hard it is to fill the hours. But luckily there's basketball. The NBA returned and there's been games on from 1 to about 12:30. It was nice for awhile; whether or not they should be playing, I can't really say for sure. It was decided that the country needs something to feel good about after quarantining for Covid and after George Floyd and Breonna Taylor. There are people still fighting in the streets hoping to be heard, hoping to get the police off their streets, they're fighting a war on terror. They don't have time to be distracted or to be made to feel better about state sanctioned murder.

Jacob Blake was shot 7 times by police in Kenosha, Wisconsin. He survived but he'll never walk again. He was reportedly trying to de-escalate a fight, the cops had their own ideas for how to de-escalate. They shot him in front of his children. The city is burning now like every other city should. You can't wash the blood away so it's time for a baptism by fire. What difference does a pandemic outside make when black people are being killed with impunity by the state?

Breonna Taylor. Jacob Blake. George Floyd. They weren't martyrs, despite how corporations and marketers happy to use their deaths as some sort of woke branding to make kids think that buying Nikes is an act of social justice. They're not even unique or special in any way. Black people are murdered by the state or by antiblack vigilantes working on its behalf every day. Whether you know their names or not is just a matter of chance. You'd think black death made the world turn, Frank Wilderson certainly believes so. What's even worse is how capitalism—with its tentacles everywhere in this country—sells this death back to you: Black Lives Matter edition knives, Antifa branded socks, Peaceful Protest! The Musical playing now on Broadway. We're living through an eternal funeral where white people really want you to know how sorry they are for your loss and if you don't acknowledge their empathy they're gonna pout and mope; more than enough black people have told you that while this is terrible if we just behave and ask nicely we won't have to keep having these. Better yet, let's just make our own money so they have to respect us. That's how it works right? I guess I can understand the desire to look for a solution even in the face of illogic.

The trouble with black folk is they still think this country can love them back. We have to tell ourselves that it must, eventually. We've come too far and made too much "progress." We walked upright and talked proper like they asked. But the game don't love anyone. There's too much investment made in this hatred; too much money tied up in it. After all that's the beauty of a capitalist country, everything is a chance for profit. The business of antiblackness is a booming industry. Gil Scott-Heron said, "America will not be the melting pot but the toilet bowl." We're circling the drain now.

We've all gone a little bit crazy. Even before this year. Particularly if you spend your time online. There is something unspeakably strange about the normalcy of scrolling a twitter timeline, seeing one tweet detailing another black person killed or another fight between protesters and police directly followed by a tweet that presumes dudes who read a lot of Hemingway are shitty lays. A metaphor for the reach for normalcy in chaos I suppose. The only people who believe in a normal are those comfortable with how things are now though.
This is war in the 21st century. After decades of bringing to other countries' front doors, it is now here, among the citizenry—at least for now. The idea that this is just going away seems to have flown by, who knows for how long it lasts. I don't want to be cynical necessarily, it's just hard to believe in anything. Reason walked out the door long ago, if it was ever here. White supremacy is at war with education along with globalism. Keeping the wealthy in power is messier then ever. I keep writing though because I don't know what else to do.

How much crises can one psyche take? This is all over the place but writing doesn't feel purposeful anymore. Nothing feels right but that's how it's gotta be. I might get into cigarettes, or maybe drink like I used to—take one or two more pills than advised; anything just to die on my own terms.

As of this writing, the Milwaukee Bucks went on strike, refusing to play their game against the Orlando Magic. Slowly but surely, the rest of the league followed along, cancelling the games today. There will likely be no more basketball this week, whether they cancel it outright remains to be seen. It's the most energized I've felt this week. The NBA, in all its crass commercialism, turned Black Lives Matter into an aesthetic—a cool thing to wear in a jersey, a nice background for an Instagram photo, and yet the players fucked around and believed them, showing everyone just how much those black lives matter to any and everyone. Society won't improve because of a player strike but at least it's something. All any one of us wants right now is to do something that might help.